Finally! The book that gives exact formulas for all vinegar's amazing uses!
For decades, researchers have praised the amazing effects vinegar has on the human body. Packed with vitamins and minerals, vinegar's natural healing properties have been hailed world-wide as a medicine, cleaning agent, preservative and more! Scientists have discovered uses for vinegar that not only help lower cholesterol and boost the body's immune system, but also ease the pain of arthritis and improve circulation. And, we all know this wonderful "liquid gold" is an amazing household cleaner and fantastic disinfectant.
But along with this treasure-trove of helpful information, come many questions.
"Exactly how much vinegar do I use?"
Emily Thacker, author of the best-selling Vinegar Book, now makes available the new Vinegar Formula Guide. This one-of-a-kind book gives you exact formulas and measurements for ALL of your vinegar applications! In it you'll find step-by-step, easy-to-use instructions for better health and using vinegar around the home in each and every listing. Using vinegar couldn't be easier!
Why this book?
This groundbreaking book takes the guesswork out of using vinegar. You'll no longer need to wonder, "How much vinegar should I use to freshen my drain?" You'll never again have to struggle with wondering, "Should I use apple cider vinegar or white vinegar to treat my varicose veins?" The Vinegar Formula Guide gives you all the specifics for EACH vinegar application.
"What kind do I use? Apple cider vinegar, or white vinegar?"
In it you'll learn:
What type of vinegar is best to use for each situation
Exact formulas and measurements
Step-by-step instructions
Indexed for quick reference
Large, easy-to-read print
Frequently asked questions section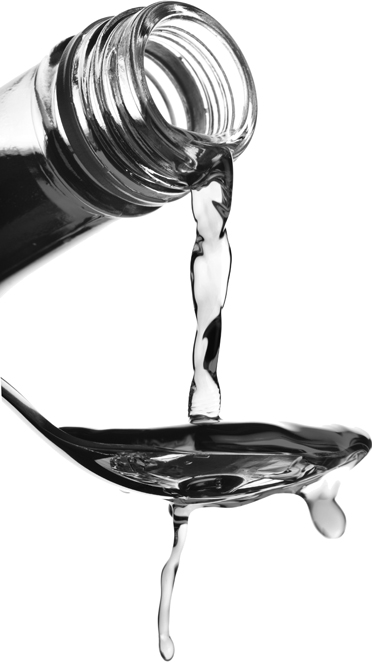 The new Vinegar Formula Guide is a concise reference manual that lists hundreds of the most fantastic and amazing uses for vinegar, all written in easy-to-read, recipe-style format.
No more guesswork!
You can finally get all the specifics for your most pressing home remedy needs in one easy to use reference manual. And no more guessing!
You'll learn fantastic formulas for how to:
Relieve nagging headaches
Make your own daily health tonic
Soothe painful corns & calluses
End embarrassing dandruff
Ease a sore throat
Treat itchy athlete's foot
Get rid of hiccups
Prevent nighttime leg cramps
Treat a sprained ankle
End nausea
Relieve discomfort of varicose veins
Bring relief to arthritis sufferers
Treat a tired or strained muscle
Help heal and soothe itchy skin
Treat swimmer's ear
Have shiny, silky hair
Fade age spots
Settle an upset stomach
Clean and freshen dentures
Soften hands and more!!
If you can use a recipe, you can use the Vinegar Formula Guide!
Chances are, vinegar can already be found in your kitchen pantry! It is inexpensive to purchase, readily available and can take the place of countless health and remedy aids, beauty products and household cleaners. So why not find out what vinegar can do for you!
Tired of trying to guess the right proportion of vinegar to use? The Vinegar Formula Guide means no more guesswork! If you can read a recipe, you can use the formulas in this book. It makes using vinegar mistake proof!
Vinegar Formula Guide is packed with amazing formulas for household cleaning and gardening, such as:
Clean plastic food containers
Sanitize soiled laundry
Give old floors new life
Disinfect a bathroom
Freshen a room
Treat a garden
Balance soil Ph levels
Clean brass to an amazing shine
Getting rid of mildew and soap scum
Remove ugly carpet stains
Freshen drains and septic systems
Try a streak-free glass cleaner
Revitalize and deodorize old drapes
Remove tough ink stains
Clean lead crystal and fine china
Shine black kitchen appliances
Make your own, safe oven cleaner
Clean and freshen coffee pots
Remove rust stains from metal
Keep bird baths clean
Make an all-purpose spray cleaner
Repel ants and other insects
Eliminate pet odor and urine stains
Try your own decal or glue remover
Make your own wallpaper paste & much more!
Nothing could be easier!
Finally, a book that answers all your vinegar questions in a format that is easy to use. With The Vinegar Formula Guide you will never again wonder if you are using the right vinegar for the job. Each and every application tells you what kind of vinegar to use, AND gives you a step-by-step formula to follow. Nothing could be easier!
Mistake proof!
You'll be given exact instructions for putting vinegar to use around the home immediately. There is even a section answering many of your most frequently asked vinegar questions, such as:
What is the difference between white vinegar and apple cider vinegar?
Can I substitute different types of vinegars?
Can I make my own vinegar?
Where can I buy vinegar in bulk?
How should I store vinegar?
and more
Step-by-step instructions
The Vinegar Formula Guide covers every topic imaginable! Use it for better health and around the home. And because vinegar is all natural, without the side-effects of medications or harmful chemicals found in store-bought cleaners, you'll feel safe using it for all your home remedy and household needs!
Easy-to-read formula format
The new Vinegar Formula Guide's unique arrangement puts each formula at your fingertips in a simple, easy-to-read format. Nothing could be easier!
Indicates which type of vinegar is best to use for every application
Gives exact formulas and measurements
Step-by-step, easy to understand instructions
Indexed for quick reference
Large, easy-to-read print
Frequently asked question section
FREE GIFT! Order The Vinegar Formula Guide and you will also receive a copy of our new booklet "The Golden Magic of Honey" just for previewing the book. You'll discover tips for a healthier you, just for previewing a copy of this book. "The Golden Magic of Honey" is yours to keep with our complements, even if you decide to return the book.